I think I'm cursed.
This was the scene when we went to Jazzfest two weeks ago (a big shindig in New Orleans):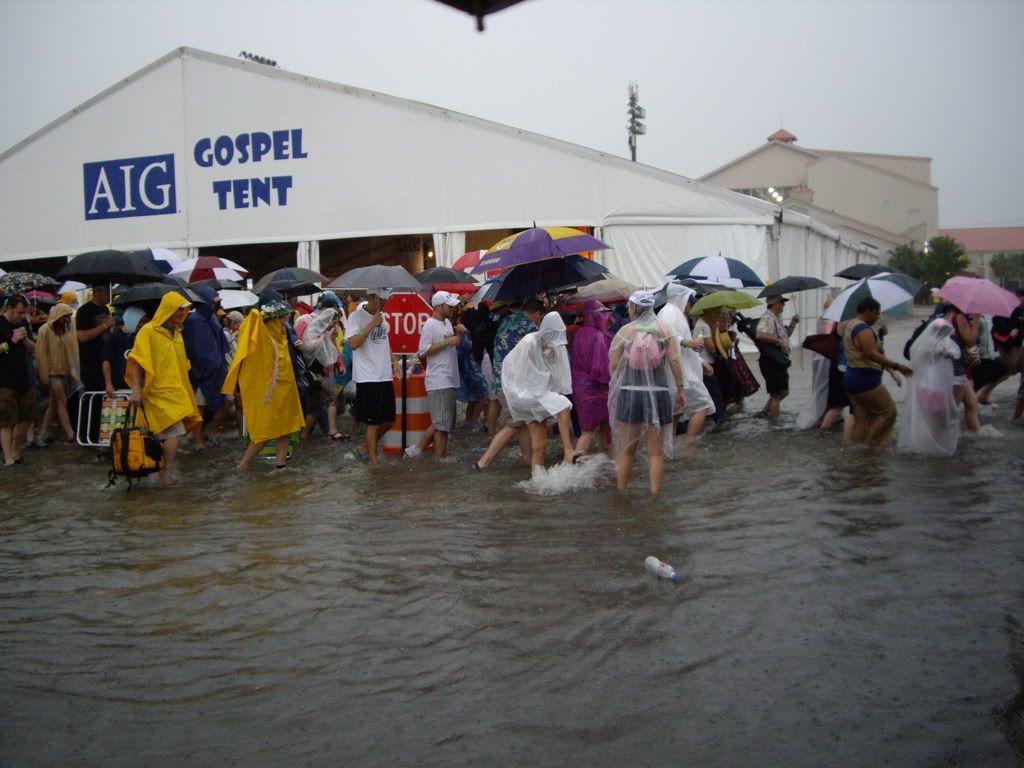 Fortunately, the pouring rain only came at the end of the day...and it didn't stop the music, either!
Now after 5 days of non stop rain here, I'm getting really sick of rain.
Suddenly, it's a glorious sunny day. And I have to work now.
Sewed channels in on one side of my new set of stays last night. I'm making progress.